This treatment helps in rejuvenating the facial skin thus improving the skin appearance. The treatment is mainly for wrinkles and loose skin to make skin smooth and reduce signs of aging.
This procedure is a minimally invasive non-surgical process. In this, an infrared light source is used to tighten the skin. Heating is done under the collagen of the skin to tighten it. Just after the first session, the results of the tightened skin are immediately visible. This is an approved method for reducing fine lines, wrinkles, and also for treating sagging skin. It is the safest method to improve the overall appearance and quality of the skin. To ensure the complete safety of patients eye protection is worn during the treatment and a cold air blower is used on the skin to bring comfort and safety.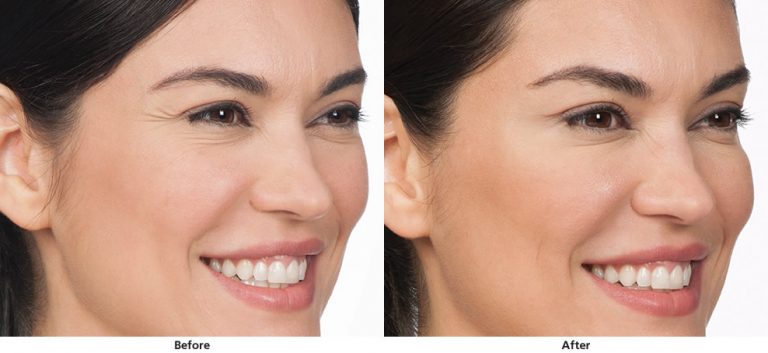 The ideal candidate for skin tightening procedure:
Women or men of all skin tones and skin types between the ages of 30-60 years are ideal candidates for skin tightening procedures.
You have loose skin on your neck, face, abdomen and arms
You would like to improve the quality of your skin
You have residual skin looseness
You are not pregnant
You are unable to undergo a more invasive procedure to correct skin laxity.
You have not had treatment with Accutane in the past 6 months
You do not have a history of epilepsy
You have no metal (steel rod, pacemaker, etc.) inside your body
You do not have severe uncontrolled Diabetes
Areas for skin tightening procedure:
Skin tightening can be done on the abdomen, waist, hips, buttocks, inner and outer arms, thighs, back, neck and face.
Benefits of Skin Tightening Procedure:
A toned, and more youthful look
Reduction in wrinkles and fine lines
Decrease in open pores and tightening of the skin
Improved skin texture and elasticity
Each day our skin is exposed to severe ultraviolet rays and undergo sun damage. In a youthful state, our skin has a complete balance between generating new collagen and losing old ones due to damage caused by sun rays. However, as we grow older or receive excessive sun exposure, the balance disrupts and leads to reduction of the collagen cells which are responsible for tightening the skin and making it youthful. The early signs of aging are seen in the form of wrinkles, and fine lines, thus leading to loose skin.
At Josan Holistic Hospital we use ND-YAG laser technology to restore the youthful radiance of your skin. This procedure stimulates the production of collagen in your skin to soften the fine lines.
In the HIFU process, the chosen area is applied with a gel. A handheld device is used to emit the ultrasound waves in short bursts. Each session normally lasts for 30-90 minutes. Certain people feel mild pain afterward and we apply a local anesthetic before the procedure, to help prevent this pain. It does not require any preparation. There is no recovery time involved. People can easily get onto their normal routine after receiving HIFU treatment.