This is considered to be the best way to get rid of unwanted hairs from anywhere on the body. Depending upon the parameters such as skin colour, coarseness of hair and hirsutism several sessions convert hair from thicker to softer and finer.
It works on the basis of photothermolysis which targets pigmented hair follicles using melanin as a chromophore. After a few days, the destroyed hair follicles shed off targeting pigmented hair follicles using melanin as a chromophore.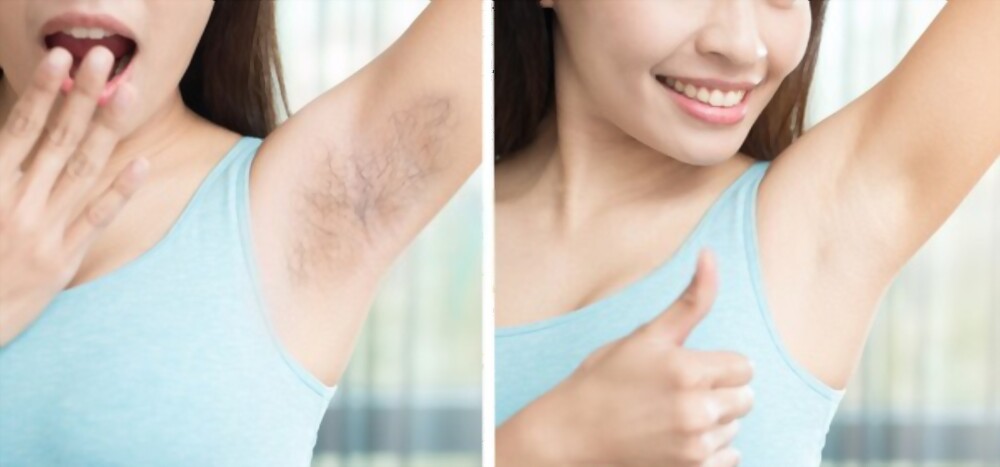 There are three phases of hair. The laser destroys only the active growing follicles or those in their anagen phase, therefore, multiple sessions are needed to kill hair in all the phases of growth.
Most people require 6-7 regular sittings and after that only maintenance sitting is required.
Are there any side effects?
Sometimes, there may be little redness or mild swelling around the treatment area. It goes away in half an hour. There are more sensitive areas where numbing creams can be used to eliminate any discomfort.

Diode Laser Procedure:
In this procedure, a single wavelength of light is used that exhibits a high abruption rate in melanin. During the process, it heats up and destroys the root and blood flow to the follicle. Owing to this the follicle disables the hair growth permanently. In order to make the treatment a pain-free experience, and comfortable for patients we incorporate crystal freeze refrigerator contact cooling to protect the surface of the skin. It delivers low fluence pulses, high frequency and is safe for all types of skins.
IPL Laser Hair Removal
This is not a technical laser treatment. In this, a broad spectrum of light with different wavelengths is used to unfocused energies around the hair and skin area. These are most suitable for lighter skin types.