A chemical peel is a technique used to refine the appearance of the skin on the neck, hands or face. To exfoliate a chemical solution is applied and later on peeled off. The regenerated new skin is normally less wrinkled and smoother than the old skin. The new skin is also more sensitive to the sun. There are three different types of chemical peels: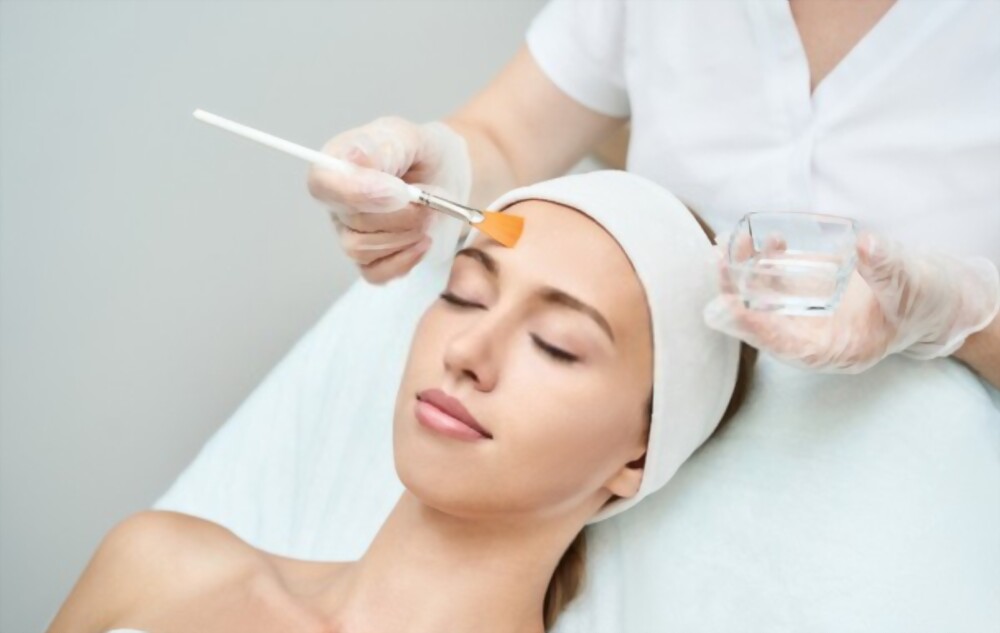 Superficial or lunchtime peel:
To penetrate only the outer layer of skin and to gently exfoliate alpha-hydroxy acid or another mild acid is used.
Medium Peel:
To penetrate the outer and middle layers of skin and remove damaged skin cells, glycolic or trichloroacetic acid is applied.
Deep Peel:
To deeply penetrate the middle layer of skin and to remove damaged skin cells GTricholoracetic acid or phenol is applied.
We are one of the leading skin clinics in Amritsar offering a range of services. Our expert team ensures to listen carefully and apply the best practices to brighten skin and enhance its glow.