Botox is also known as Botulinum Toxin Type A. It is designed from bacteria that causes botulism. The Botulinum toxin works temporarily to block muscle activity.
Botox treatment is quite an easy procedure. In this, a small needle is required to inject the Botox into the wrinkle-producing muscles. It takes only 10-15 minutes and during the procedure, no anesthesia is needed. Results are visible in 3 to 5 days and up to 3 weeks the maximum results are visible. The effect lasts for about three months.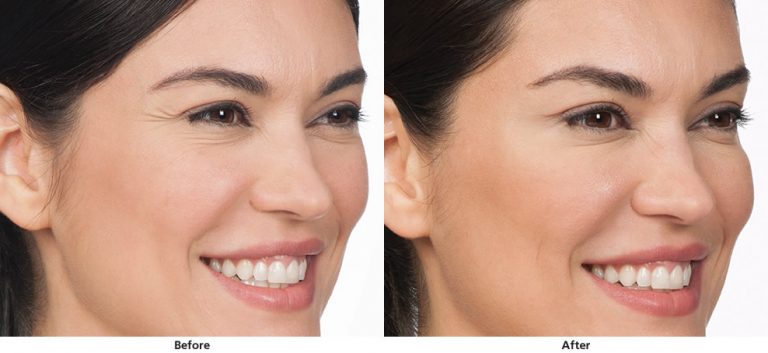 There are mainly two types of wrinkles:
Dynamic Wrinkles:
These are visible when you laugh, smile, or squint. Dynamic wrinkles are caused by facial movement. These are generally found on the forehead, around the lips, and in-between the eyebrows. When formed at the corner of eyelids, these are called "crow's feet". Everyone has this type of wrinkle but it becomes prominent with age. When Botox is used the visibility of these wrinkles gets reduced.
Very Fine Lines and Wrinkles:
These are visible only when the collagen in the skin begins to thin. Collagen is a protein that lies just under and deep within the layers of the skin. The thinning happens when the skin is overexposed to the sun or due to aging. Fine wrinkles start appearing when the skin on your face stretches or sags. Botox injections reduce the appearance of these fine lines.