PRP (platelet-rich plasma) therapy is used for hair loss treatment. It is a three-step medical treatment in which blood is drawn from the person, processed and then injected into the scalp. Sometimes this procedure is combined with other hair loss medications or procedures. This process triggers natural hair growth and maintains it by increasing blood supply to the hair follicle and amplifying the thickness of the hair shaft.
This treatment requires 4-6 weeks and maintenance treatments are required every 4 to 6 months.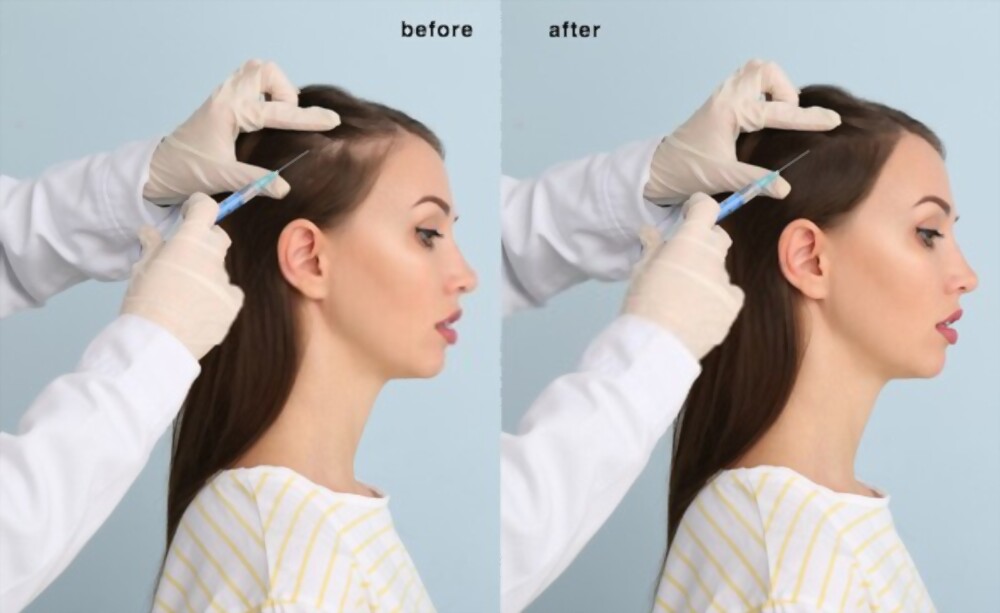 Step 1: Normally blood is drawn from your arm and put into a centrifuge.
Step 2: Later on with a gap of 10 minutes the blood is separated into three layers:
platelet-poor plasma
red blood cells
platelet-rich plasma
Step 3: In the next step platelet-rich plasma is drawn into a syringe and then injected into areas of the scalp that need intensified hair growth.
You might also be rejected for treatment if you've been diagnosed with:
acute or chronic infections
cancer
chronic liver disease
chronic skin disease
hemodynamic instability
hypofibrinogenemia
metabolic disorder
platelet dysfunction syndromes
systemic disorder
sepsis
low platelet count
thyroid disease