This laser treatment is designed specifically for removing brown spots and sun damage and is effective both for men and women. In this treatment collagen production is increased.
Who can come for treatment?
People with skin type 1-3
Those suffering from light brown sun damage/age/sun spots
You can regain better skin than at the time when you were born.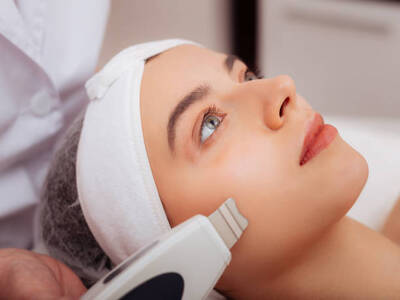 Here is the list of benefits that you will receive:
Removal of brown/age/sun spots evening out skin tone, revealing a clear complexion
Lessening of pore size
Removal of Acne/Blackheads
An amplification in collagen production reducing the look of fine lines and wrinkles, revealing healthy, smooth, youthful skin
After the treatment, the original pigment will be slightly red and dark/red on the skin. The redness will decrease after a few hours of post-treatment. The major dark spots will begin to decrease between 4-7 days and during 1-3 weeks they will flake off. Makeup foundation/concealer could be applied after 12 hours post-treatment. During 1-3 weeks the skin will become bright, even, and more clear.
To get the optimal treatment you may need 3 treatments after every 4 weeks.